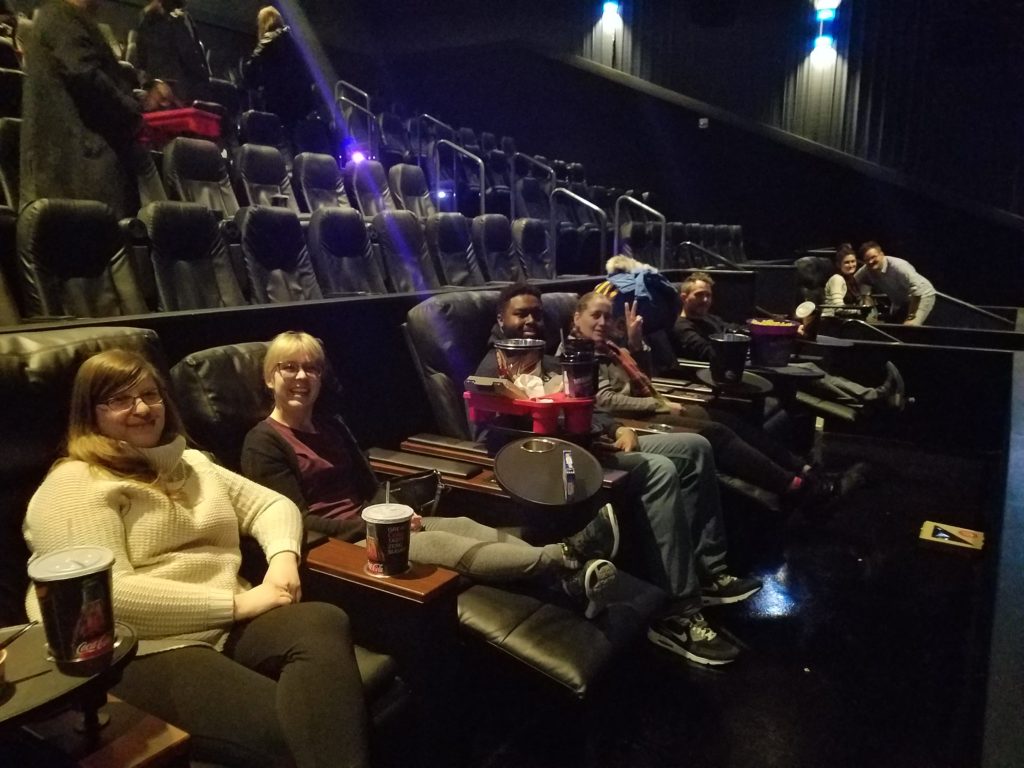 HCAT decided to go to the fan event for Captain Marvel. In true HCAT style, we bought out an entire row of luxury seats at the District Theater. Yep. The entire row.
We typically go to Jordan Commons for opening night, but decided to give the District a try for Captain Marvel. We loved it.
Next up – Avengers: Endgame.