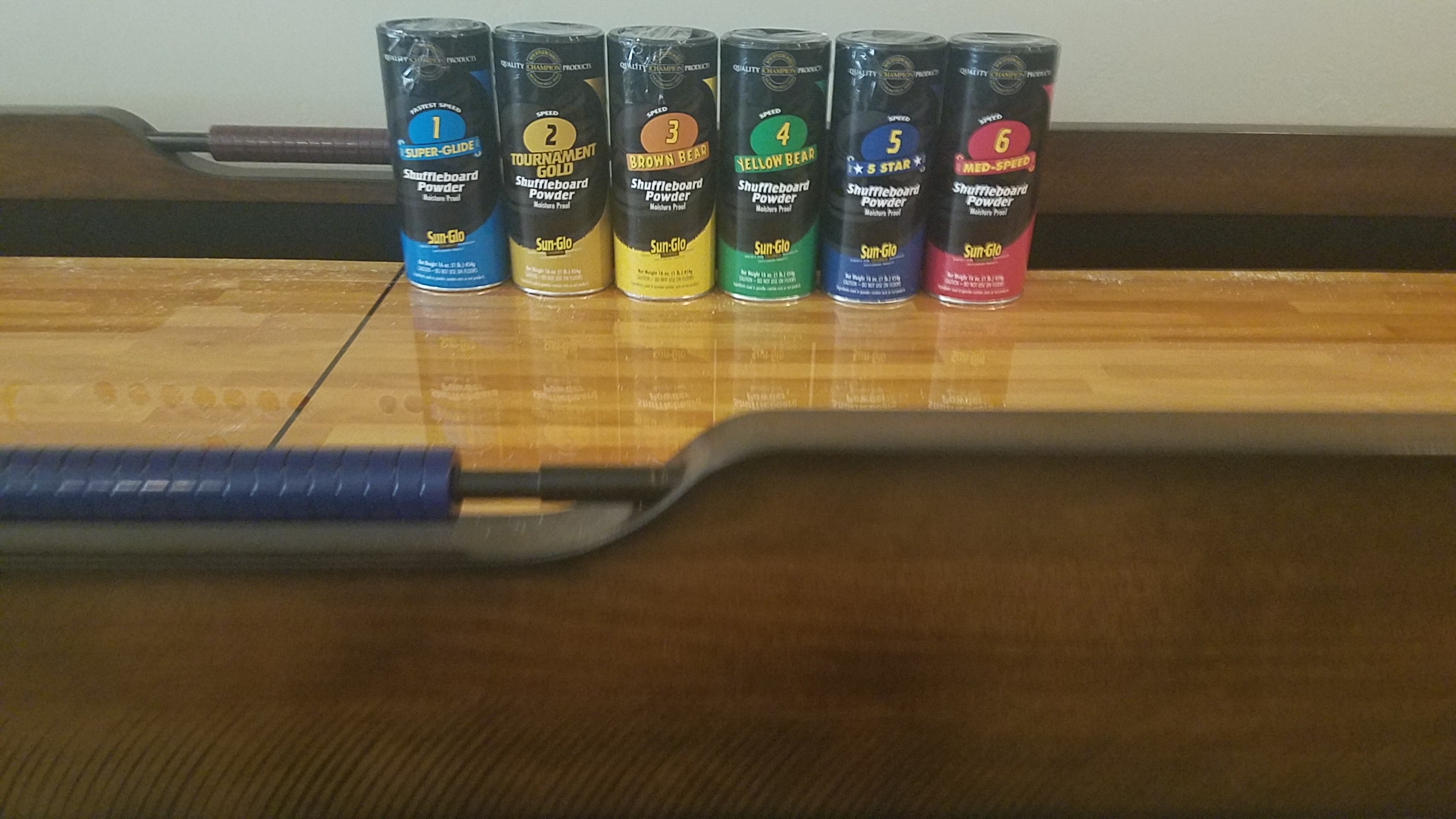 Ever since the 2013 Writing Retreat, we've been obsessed with shuffleboard. Given that, I purchased a shuffleboard last winter. Today, I upgraded the table by purchasing 6 speeds of shuffleboard powder. Yes, there are different speeds.
Shuffleboard is a great activity for researchers as you can talk shop while playing it.
Needless to say, our shuffleboard obsession grows and grows.