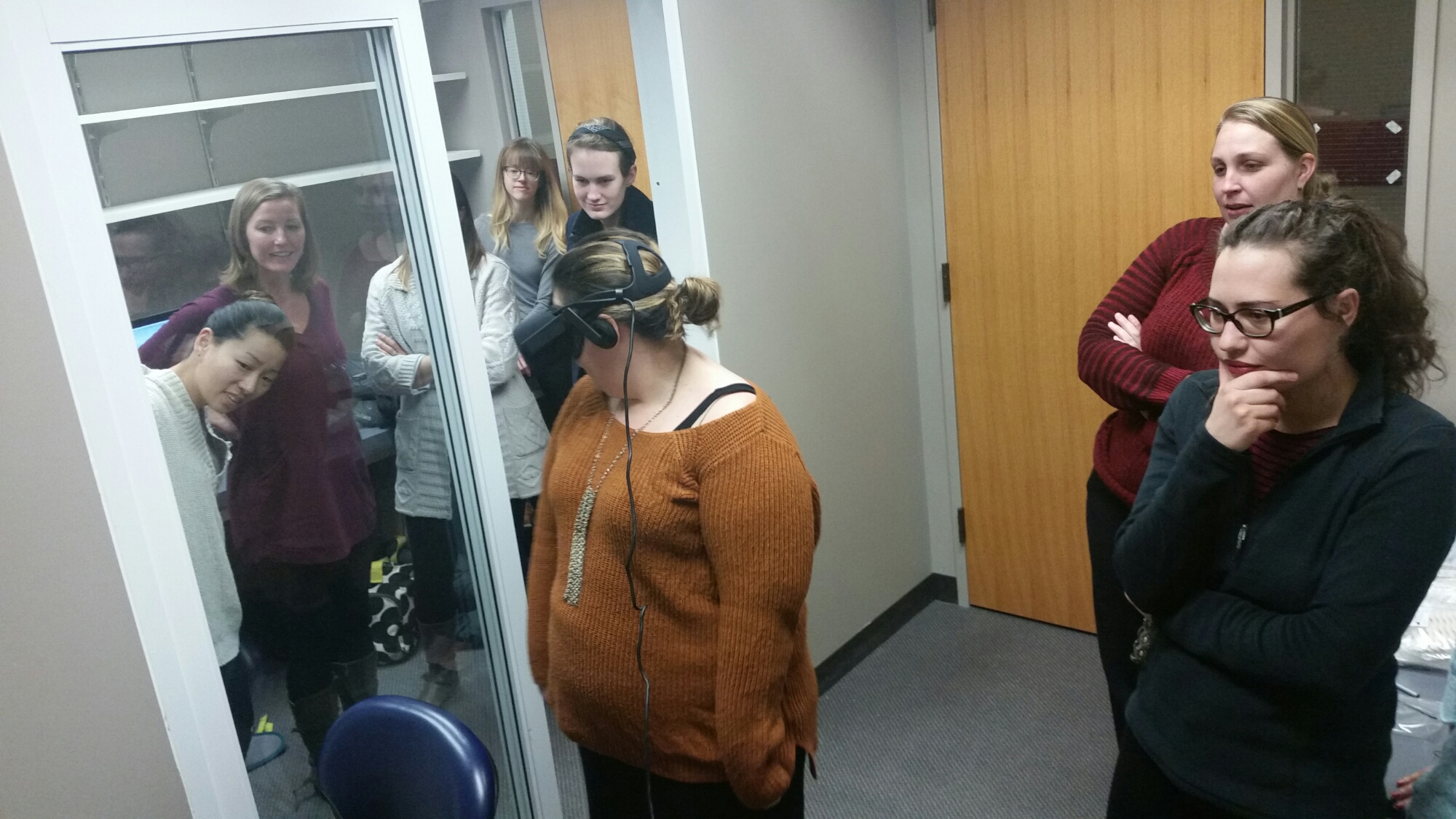 In Fall 2016 I taught a 7000-level grad seminar called Communication Theory. Ten wonderful grads were in the class, including MA and PhD students.
We spent the semester exploring constructs and practicing how to think more abstractly. I used immersion as a practice construct as it is both timely and enduring. The students learned how to use the Ozo, drew pictures in their sketchbooks, and tried out immersive content via our rift.
It was a great semester!